Articles
How to choose the right insurance for your yacht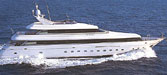 There are so many companies providing insurance cover for yachts and boats that it is often confusing for someone trying to look for specialist cover. The problem occurs as each insurance provider wants to include aspects that are not included in other company's plans but this can cloud the issue when someone wants to arrange insurance for their boat or yacht. Below are some things you should look for in a provider which may help you with your choice.
Read more...
Charter Boat Insurance Coverage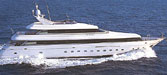 Part Time Charter Coverage:
This is a private pleasure yacht policy that has an endorsement to allow for a certain number of days of charter in a policy period- These are annual policies. Depending on the company, the number of days allowed is between 10 and 20 days a year. The insured is asked to keep a log of charters. Paid crew can be added depending on the company chosen to write the policy. The company understands these may be done primarily for income tax advantages.
Read more...