Finance
Yacht Loan Calculators - Control your Yacht Loan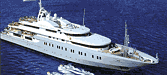 All4yachting boat loans, yacht financing and refinancing. Our new and used yacht loans are highly competitive with the low boat loan interest rates and yacht loan interest rates. When you apply for your boat loan, multiple lenders will compete for your business, so you can be sure you will get the right loan for your situation and budget. Why wait? Apply for your boat loan or yacht loan now!

Read more...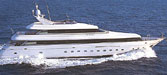 There are many, many ways to finance a boat, as in any loan, key items to you need to be aware of are the money you need to contribute, interest rates, terms, and the small print.
After you have decided on the source of the boat loan you will need to be "approved" which means do you have the wherewithal to pay it back. The paperwork can be called a "loan application", "finance application" or "credit application" and is the lending sources information about you. Take the time to complete this form completely.
Read more...