VROSKOPOS beach & anchorage in KEA (TZIA)
Featured
Vroskopos is a beautiful isolated beach, lying in a deep and protected bay 1,5 n.m. north of Poisses beach and archaeological site, on the western coast of Kea. It offers clear blue waters, a typical cycladian landscape, trees for shade and it is ideal for those who seek isolation. Moreover, it is usually calm. Needless to say that it does not have any facilities near by.
Vroskopos is reached only by boat or on foot, through a dirt path. One popular hike is the route from Poisses to Vroskopos or vice versa. It is a nice walk close to the sea with nice views of Poisses bay (apx 1 hr walking time).
ANCHORAGE INFO: Vroskopos is a safe anchorage, mainly for smaller crafts. It has a small peninsula that protects this small deep bay from its northern part. It is open at its southern part. Landscape: Beautiful, Pure, cycladian, isolated. No facilities near by. Poisses beach is the closest settlement (1.5 n.m. or 1 hr walk) with some facilities.
RESTAURANTS in KEA on Google Map with Phots & Description
ANCHORAGES in KEA on Google Map with Nautical Map, Photos & Description
All KEA's BEACHES on Google Map with Photos & Description
Complete TOURIST and SAILING DIRECTORY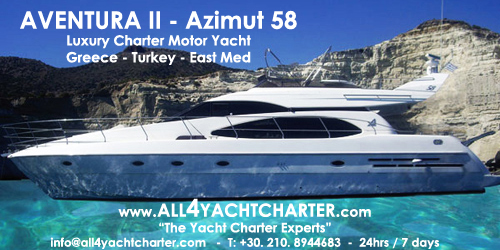 Listing Details